Did you ever think of needing an employment contracts lawyer Melbourne before signing the dotted line? This article will enlighten you that maybe you should get one to protect yourself and your future. 
Most people are happy to receive employment contracts. It means a lot to them to finally become part of the workforce for the first time or nth time, especially when the contracts were offered by companies they wanted to work for. It is this excitement that sometimes blind them when signing the said document, which might come back to haunt you later.
You may have been promised annual bonuses and salary increase during the job acceptance stage, only to find out later that they are discretionary or worse, nowhere written on the contract. Other benefits that you thought you were entitled to might not also be reflected. At this point, you might be wishing that you engaged an employment contracts lawyer Melbourne before you signed the contract. Now, you're stuck with it – because you signed it.
If you're in a similar situation, let this be a lesson to you for your next job application, unless you can renegotiate your current work contract. In the other case, if you've just been offered a work contract, we urge you to take a step back and consider the below points before signing.
Flexible Work Arrangements
Flexible work arrangement has been steadily becoming popular among businesses these days. This kind of work arrangement is that you can work flexibly in terms of hours, patterns of work, and work locations, depending on the nature of work. However, more often than otherwise, such work schemes are only written in company policies, which are referenced in the contract. The problem is, as most of us know, company policies are subject to change as the company deems necessary, which will then supersede whatever arrangements you initially had.
The initially agreed flexible work arrangement can still remain and prevailing despite company policies changing had a provision concerning the said agreement was included in the contract.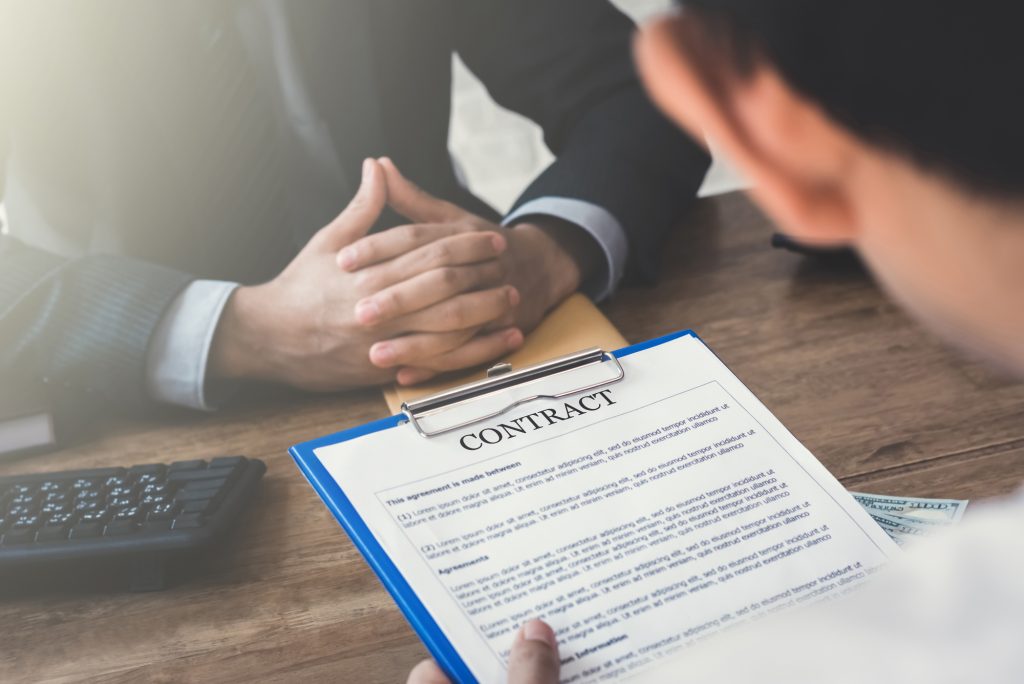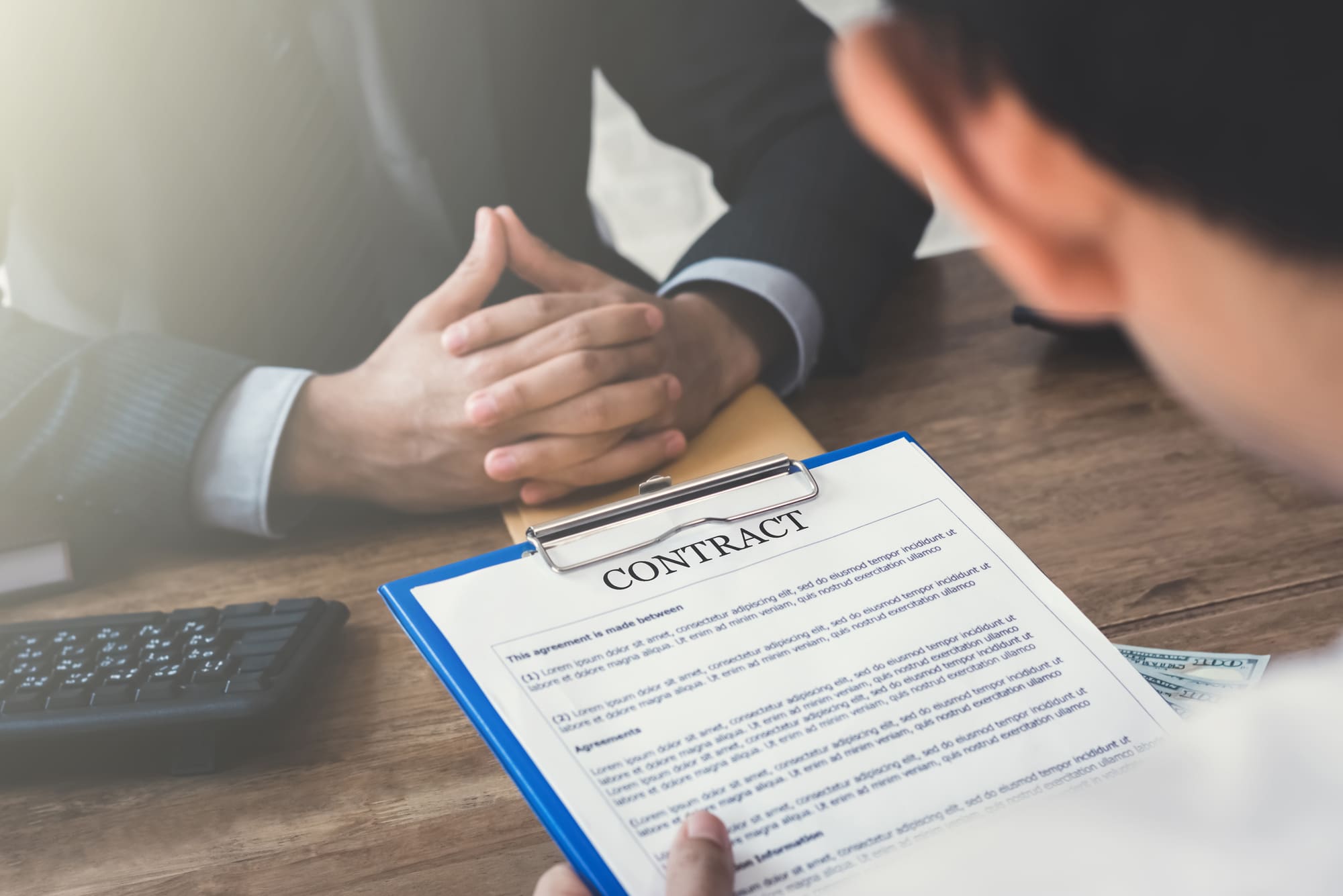 Parental Leave Entitlements
By definition, parental leave is an employee benefit that provides job-protected leave from employment to care for a child following its birth or adoption and is usually available to both mothers and fathers. If at the time of contract negotiation, you didn't have a child yet, but if you're thinking about starting a family, you need to check if you are entitled to have any paid parental leave in your work contract.
Similar to flexible work arrangements mentioned above, parental leaves are most often included in the company policies, not on employment contracts. This means the policy can be modified at any moment; and another bad practice is that you are not given a copy of the company policies until after you have started working for the company.
Performance and Salary Evaluation
In order for you to advance your career to climb the corporate ladder and to receive a salary increment, annual evaluation of performance and compensation is critical, which is why it should be taken seriously. When negotiating an employment contract, you should insist on performance and salary review to be added.
Performance and compensation reviews are one of the few chances you will get to speak with your superiors regarding your growth in your role, your career goals in the company, and of course, salary raises.
Your contract might refer, again, to the prevailing company policies on the matter. But had you consulted with an employment contracts lawyer Melbourne, you would have known that you can have it included in your contract.
Bonuses can be hit or miss – we don't know if you'll receive it or not, this year or next. But that shouldn't be the case. You can remove the element of discretion from any bonus plan in your contract, or at the very least incorporate key performance indicators (KPIs).
Bonuses are usually discretionary, according to most bonus stipulations. Most companies are excluding bonuses in the contract as it largely depends on financial performance. However, it is totally valid to ask for the KPIs to be included in the contract, provided these KPIs are specific, measurable, achievable, relevant, and time-bound. Meeting these KPIs should entitle you to a bonus, subject to the employer's financial performance.
If you are starting the job with a probationary term, you should check whether the period counts as part of any bonus entitlement, although this is less likely to happen.
When you tender your resignation, you are bound to serve a notice period (typically, at least 30 days) according to the work contract that you signed. The same is also true for employers terminating your contract. Although the latter happens less commonly, it will put you and your family in a desperate situation when it does. So, negotiating for a longer notice period will allow you more time to pursue a new work somewhere else, while still being paid at your current job.
This matter is particularly important in Australia, where employees earning more than a certain amount are not covered by unfair dismissal laws, unless you have specifically protected yourself against such in your contract. You can ask to include requirements for fairness in the termination clause of your contract with statements like "The employer can only terminate this contract if there is a valid cause related to the employee's performance and/or behaviour and after giving the employee a fair opportunity to improve therefrom". 
But you couldn't possibly think of all these when you're too excited to read all the clauses in the contract. The employers know this, and sometimes they take advantage, which is why you should get an employment contracts lawyer Melbourne to examine the document and find a way to protect you and even make things more favourable for you.
Get Help from Our Best Employment Lawyers